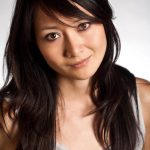 Debt Consolidation Alberta – we live in a fast paced world that is brimming with expectation, luxury living and more. There are easy ways like credit cards, easy finance options, no credit score check loans etc. to buy bigger budget homes, cars or even house hold stuff like furniture and appliances for that matter. The problem arises when you take multiple loans and are unable to pay off the debts. According to a recent survey, the ratios of people who prefer loans are way higher than those who make complete cash transactions. And this ratio is increasing with every passing year. Although all the people are facing this debt problem and are unable to get out of it still, they will never talk about their debts and will never discuss the ways to get out of it with the help of Debt Consolidation Alberta
This attitude of being silent about the increasing debts leads you in further trouble. These things will only come up when it's too late and nobody can help you to get out of it smoothly. To know that now your debt has become a bigger problem there are 5 signs one needs to recognize and deal with it as soon as possible during debt problems.
5 signs of being in debt problem
Refusing to acknowledge the debt. If you are avoiding all your emails from creditors, putting your phone on voice mail to avoid the calls of creditors, not concentrating on mails regarding pilling up bills and on the other hand still spending money knowing that you can't afford to pay, well all these signs show that you are going to be in a big debt problem. Avoiding things and bills will never help certainly if you cannot make the complete payment due at least try and pay some amount which you can on some of your bills. Talk to Debt Consolidation Alberta and explain your situation and ask for some more time to figure out things in a better way can help you to get of your debts slowly and gradually.
No interference-People do not like the interference of other family members in their debt situation, which is certainly going to increase it to the higher level and will be out of your control one day. Talking to the other family members about your debt or about their debt might help in controlling the situation somehow. People avoid these situations in order to not to get in fights amongst them but then it increase much bigger problem in the form of debts.
Paying from other credit cards– this is what people do in such situations, they use their other credit cards to pay the bills of the first one. But this is not helping you to pay your debts it is just increasing your problem. You need to pay the double interest rate for the same amount of money. And on the other hand the problem remains same now you have to pay off the second credit card amount.
Using the emergency fund– generally people keep some fund for the emergency use. Nobody knows that what situation one will be in at some point of time and then they will need their emergency funds. Getting trapped in debts people tend to use their emergency funds and become completely empty to deal with their future crises.
Using overdraft– overdraft is actually a cushion provided by the bank to use in case if you run out of money, but using overdrafts again and again you tend to pay that amount and additional interests also on it. Avoid this to avoid debt problems.